Note: I was so excited about the contents of this post that I posted it to the wrong blog. Sometimes my excitement gets the best of me. My apologies for the lateness.
There are a lot of really exciting books coming out this year. I did a post at the end of 2013 about books I was excited about coming out in 2014. I didn't do that for this year. I'm going to do it now and I'm going to do ones that are still coming out.
So, ten books I am so thrilled are still to come in 2015!
In no particular order:
Six of Crows by Leigh Bardugo -- Fall
Companion to her wonderful Grisha trilogy. I am so, so, so excited. She described it as Game of Thrones meets Ocean's Eleven.
The Raven King by Maggie Stiefvater -- Fall
The only problems with the release of this one is that once it's out the series is over and that's devastating.
Seen Not Heard by Katie May Green --
Summer
I love this book! It's so much fun!
The Copper Gauntlet by Holly Black and Cassandra Clare -- Fall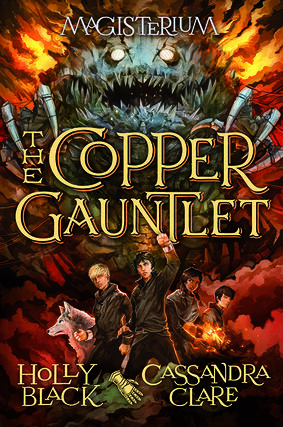 The sequel to The Iron Trial. You know it's going to be brilliant!
Lair of Dreams by Libba Bray -- Summer
EEEEEE! We've been waiting forever!
The Great War ill. by Jim Kay -- March
So beautiful. So so beautiful!
Pip Bartlett's Guide to Magical Creatures by Jackson Pearce and Maggie Stiefvater -- Spring
It's so good! So funny!
The Marvels by Brian Selznick -- Fall
It's Brian Selznick. We know it's going to be AMAZING.
Percy Jackson's Greek Heroes by Rick Riordan -- Summer
!!!!
Shadow Scale by Rachel Hartman -- March
Finally! So excited!
The Sword of Summer by Rick Riordan -- Fall
I say again !!!!
This is nowhere near all of them. Here's a couple. Just a couple. A couple of really exciting ones. THERE ARE SO MANY TO BE EXCITED ABOUT!