WHEW. This last Thursday's event with Chris Colfer and his fourth
Land of Stories
book was a huge success! I was told by one fan that it was "the best book signing [they'd] ever been to," and from up at the register and outside with the loooooooong line, I saw so many glowingly happy faces. This kind of hectic day really is one of my favorite things about the job.
Our next kids' event is coming right up! Tui Sutherland, (local!) author of the
Wings of Fire
series, will be with us on the NINETEENTH OF JULY AT 2PM. The seventh book of the series,
WINTER TURNING
, has just come out, and it is time to celebrate!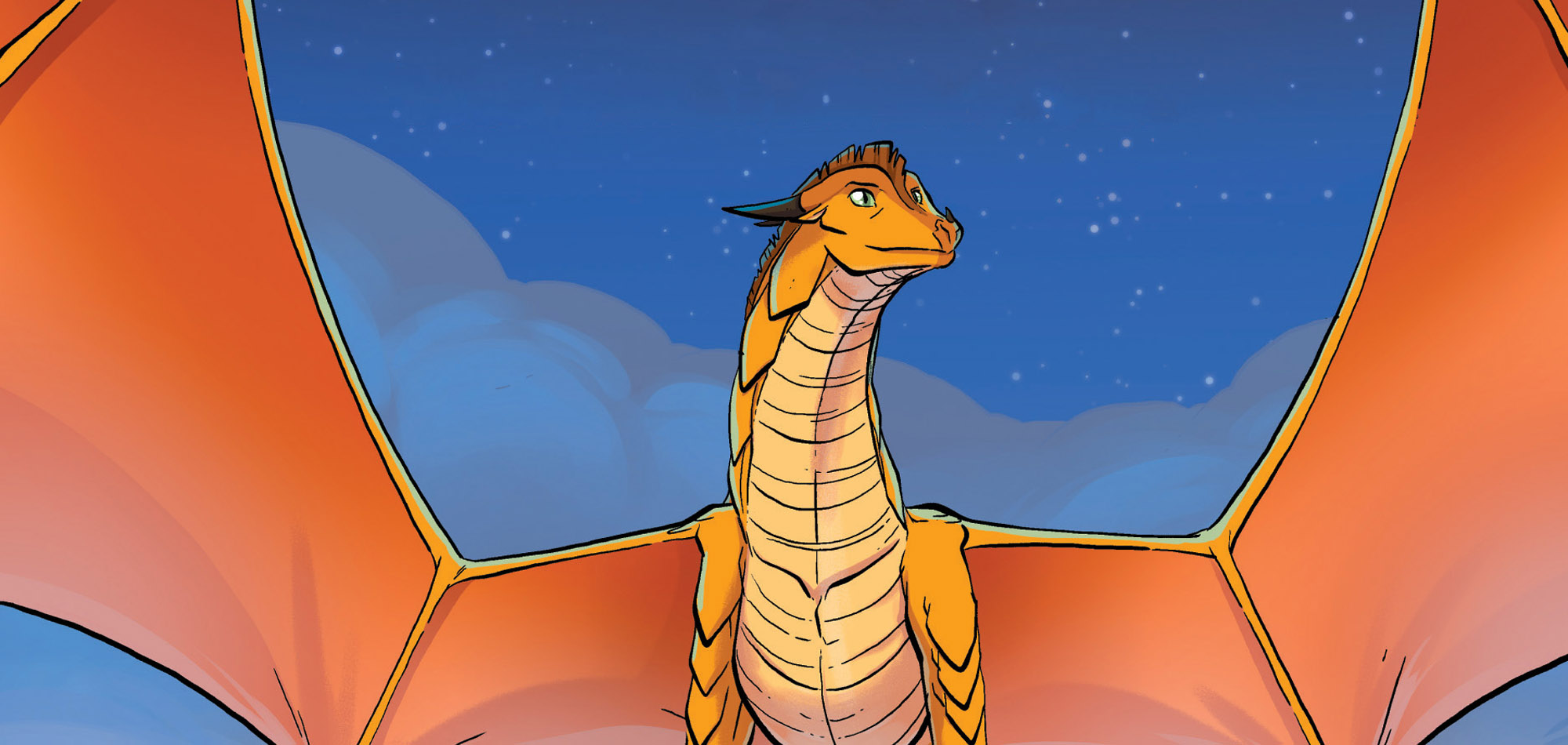 (Look at this awesome cover art. LOOK.)
If you haven't read
Wings of Fire
already, it is not too late to start. They are quick-paced, action-packed dragon adventures, featuring warring tribes, peril, and cool dragon powers. The main characters are a growing cast of slightly unusual dragonets (young dragons, of course!)--starting with five dragonets from different groups, who have been raised in isolation with the hopes that they will fulfill a prophecy to end the war. But while they do want the war to end, they quickly discover they are not so interested in acting on the orders of any adult dragon they meet. Instead they set off to fix things in their own way--if only they can keep from being killed in the process.
In short: this series is dragon
Game of Thrones
for kids (9+ is the recommended age), and it is awesome.
If you
have
read the whole series, and you are looking for something to feed your reading appetites when the last page is finished, here are a few more books you might check out until, some day in the hopefully not too distant future,
Wings of Fire
eight
comes out.
IN THE MEANTIME, top three:
Where the Mountain Meets the Moon
by Grace Lin -- In a fantasy landscape based on China and Chinese mythology, a young girl travels through legend and story in the company of a dragon to make her poor family's fortune.
Dragon of the Lost Sea
by Lawrence Yep -- An evil witch has trapped the sea in which dragon princess Shimmer and her people live inside a single pearl. Although Shimmer is an outlaw, she may be the only hope of her people. Alongside a poor human boy named Thorn, Shimmer quests for the missing pearl that will restore her home, and perhaps her people's faith in her.
Nimona
by Noelle Stevenson -- A graphic novel about a villain (Ballister), a hero (Goldenloin), a morally questionable benevolent organization (the Organization), and, MOST IMPORTANTLY, a shapeshifting girl sidekick with ten times the personality of everyone else, who is so...so....
so
much more than Ballister expects.
A Few More Great Choices:
Dealing With Dragons
series by Patricia C. Wrede
The Thickety
series by J.A. White
Gregor the Overlander
series by Suzanne Collins
House of Many Ways
by Diana Wynne Jones
Akata Witch
by Nnedi Okorafor
Amulet
series by Kazu Kibuishi
We hope to see you on Sunday! Until then--happy reading!