Once upon a time, there was a town.

It had its challenges.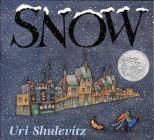 For months, the people made the best of things.


But after a while, it seemed like nothing would ever change.

Soon, signs began to appear that it wouldn't last forever.



The people began preparing for things to come.



Slowly, slowly, the world began to look a little different.



The wait can seem long.

But we all know what happens when you wait long enough.