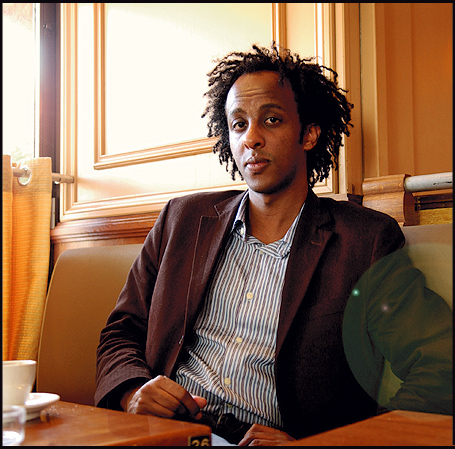 Dinaw Mengetsu's short story in last week's New Yorker.
So great. Please read it.
So immediately after reading, I hunted down the advance of his upcoming novel,
How to Read the Air
, from which the short story is excerpted. It is powerful. Line up for your copy now. So far, it has the makings of a Great Book. I wish my break was now so that I could just go read more.
He's coming here October 25, which is a ways away, but mark your calendar.
P.S. More events excitement: while our event director Evan is off traversing Scotland on a mighty Highland Cow, I, his lackey, am on the verge of setting the official date for my favorite comedian of all time to read here in December. Gulp.